Summer is upon us and the shelter-in-place orders have been lifted. The rest of the United States is coming to visit your parks, beaches, restaurants and art galleries very soon, Clatsop County. And most of these deviants are brimming with the Covid-19 virus.
In this special edition, the Warrenton Warrior gives you the hard facts on exactly which tourists will be shedding the virus in a store, restaurant, gas station or park near you. Stay clear of these very dangerous individuals.
10. The Young Adult Napping in the 2009 Kia Optima with Ohio Plates Parked at The Cove in Seaside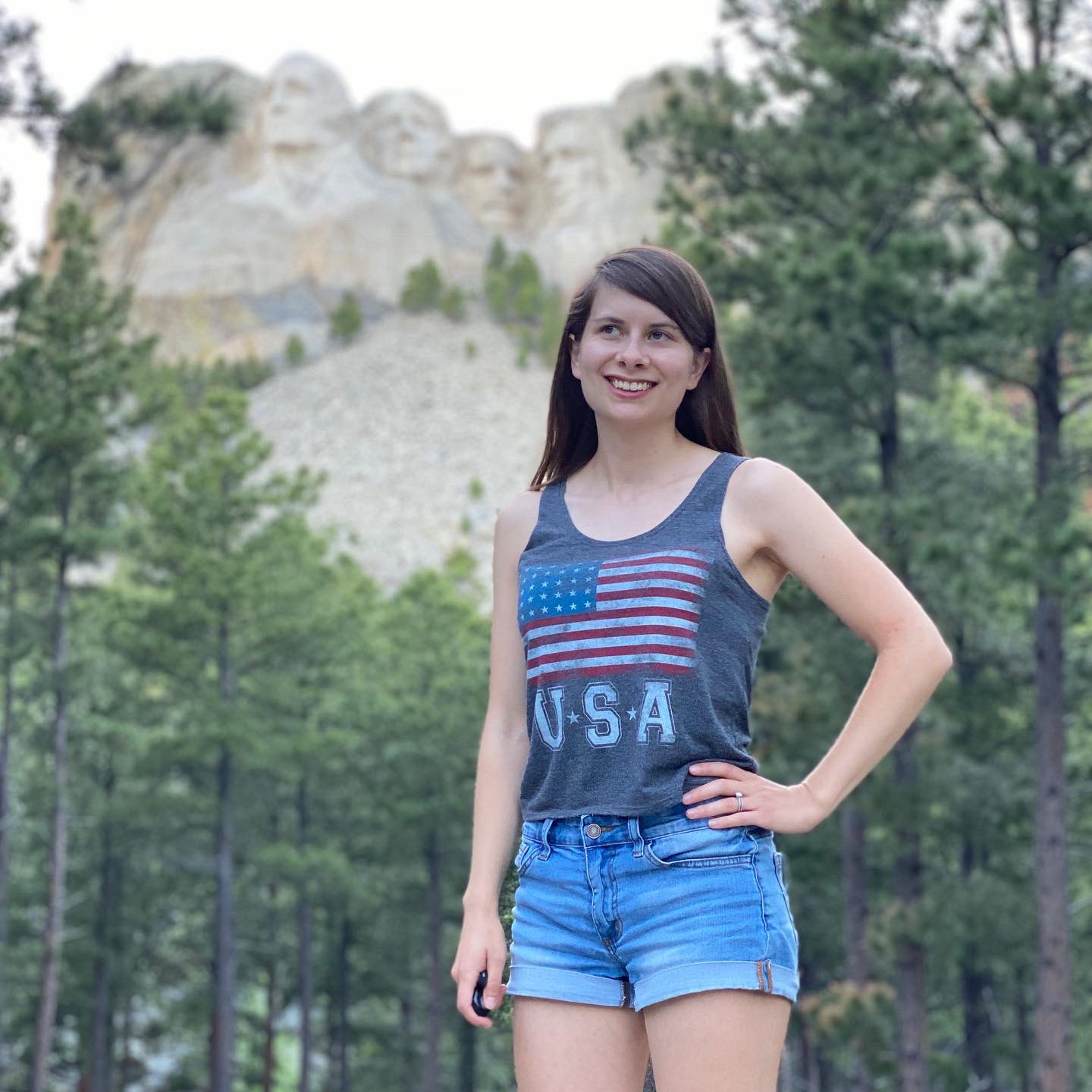 Between her remote college courses and having to live with her parents for the first time in 3 years, 21-year old Cleveland resident, Haley, just couldn't take it any more. On June 9th, she packed her 2009 Kia Optima with a few changes of clothes, some peanut butter sandwiches, a small pocket knife, a heavily frayed Samsung phone charger cord and hit the open road.
With no particular goal in mind, other than seeing the Pacific, she took I-80 all the way to Sacramento (with some detours for tourist attractions). After some scary 8-lane traffic experiences in Chicago, she decided against heading to the Bay, and instead took a sharp turn North on I-5 all the way to Longview before taking yet another an impromptu turn towards Clatsop County.
Now, she's here in Seaside, looking forward to spending some time near the ocean (she had only seen one a once or twice before) and infecting local gas station attendants and Mini Mart employees with some Covid-19 she picked up while "dining in" at an Adair, Iowa gas station.
Probability of Having Covid-19: 100%
Viral Load (Stool Sample) = 6 (log 10 copies/ml)
Total Esimated Clatsop Countains Infected By Her This Summer: ~23
9. The Camper Van Rental Bros Parked Outside of the Wal-Mart, Fred Meyers or Safeway
If you haven't noticed the number of dudes traveling together in what are obviously rental conversion vans and RVs, you haven't been paying attention. These vans are often plastered in trite art that lets you know these guys are strictly on the level (maybe an airbrushed Jim Morrison head?) and platitudes to remind they (and the van rental company) mean you no harm (e.g., "Respect the Locals").
Although these bros and vans are cruising through Clatsop County in vast numbers, they are relatively harmless. Their rental vans are incredibly hip. But, rest assured, they are unlikey to come into direct sexual contact with self-respecting Clatsop Countyites, reducing their danger to the north coast.
Probability of Having Covid-19: 25%
Average Viral Load (Drool Sample) = 10 (log 10 copies/ml)
Clatsop Countians Infected By Them This Summer: 45
8. Instagram Influencers
Retail is suffering and is sending hundreds of Instagram Influencers to your beaches to hawk their wares. Dopp kits, aromatics, and hand-painted jackets have been sitting in warehouses for months, AND MUST BE SOLD.
The internet has been critical enough of this ilk, so I won't repeat too many greivances here.
What you need to know is that these influencers are definitely visiting from Covid-19 hotspots, such as San Mateo County in California. They likely include a few 20-something white kids living in North Portland as well. They are asymptomatic and shedding the virus like the knees of their jeans circa 2016-2017.
Probability of Having Covid-19: 92%
Average Viral Load (Denim Thread Sample) = 200 (log 10 copies/ml)
Clatsop Countians Infected By Influeners This Summer: 150
7. The Harris Family
You've been going to the Seaside Safeway alone, sans spouse or children, since March 14th to stock up on weekly victuals and sundries. You've been a responsible citizen, wearing your mask and avoiding others in the aisle. You've maintained a respectable 6 feet+ away from others in line at the checkout. Basically, doing the right things.
All of a sudden, you're seeing entire families shopping together at Safeway (some members not wearing a mask) placing their filthy paws all over the produce you've been treating with the deference of radioactive waste, washing every single piece with bleach before entering your home. The nerve!
Who are these bozos? They're the the Harris Family from Oregon City. They'll be renting a 3 bedroom, 2 bathroom single family home in Gearhart from June 20th through June 25th. And their unmasked pie-holes are spewing Covid-19 all over your groceries next week.
Probability of Having Covid-19: 80%
Average Viral Load (Aerosol Sample from Safeway Checkout Line) = 100 (log 10 copies/ml)
Clatsop Countians Infected By Them This Summer: 190
6. This one is in very bad taste, so I'm going to skip it
5. Covid-19 Deniers & Anti-Lockdowners With Signs or Other Literature
As definitive evidence against the existence of God or any divine intervention in this world, not a single Covid-19 denier visiting the Oregon Coast will become ill this summer. While every surface of their body and possessions are covered in the virus, they will emerge completely unscathed by the pandemic.
Probability of Having Covid-19: 50%
Average Viral Load (Sweat Sample From Lining of MAGA hat) = 140 (log 10 copies/ml)
Clatsop Countians Infected By Them This Summer: 480
4. Baby Boomer Vanlifers
Vanlifing Baby Boomers are the perfect combination of age, risk of infection, mobility, and plenty of free time to visit Clatsop County, its parks, restaurants and retail stores.
Don't be fooled by them. They look harmless, because they don't look like hobos and they're wearing PPE. But, beneath the thin veneer of responsibility, they're introducing Clatsop County to dozens of mutants Covid-19 strains— all collected from national park campgrounds in the great American west.
Probability of Having Covid-19: 95%
Average Viral Load (Sprinter Van Floor Liner) = 140 (log 10 copies/ml)
Clatsop Countians Infected By Them This Summer: 603
3. Cruiseship Passengers
On the bright side, it's very easy to spot cruiseship passengers in Astoria. They're covered in drool (sometimes other bodily fluids) and can only communicate via grunts and simple hand gestures. On the not-so-bright side, their drool and bodily fluids are loaded with Covid-19 and are spreading all over the Riverfront Streetcar and each booth at the Sunday Market. If the Warrior was you, I wouldn't even bother going to Astoria this Summer. It's going to be a complete death trap.
Probability of Having Covid-19: 95%
Average Viral Load (Swab From Bottom of White Tennis Shoes) = 140 (log 10 copies/ml)
Clatsop Countians Infected By Them This Summer: 1,304
2. Civil War Reenactors
If you think these gnarled, 155-year old men are worried about COVID-19, you better think again. Having flu-like symptoms makes it more beleivable that they might be suffering from typhoid or malaria, and they fully intend to self-infect in advance of the "battle".
Probability of Having Covid-19: 100%
Average Viral Load (Soiled Pantaloon Sample) = 200 (log 10 copies/ml)
Clatsop Countians Infected By Them This Summer: 3,811*
*Ed. Note– Sharon Stanovich and Jim Stanovich, two active members of the Northwest Civil War Council, have reached out to dispute this number and the location of their re-enactments, which are now held at the Clatsop County Fairgrounds, not Fort Stevens.
In fairness, they have a point. I have no evidence that they will infect 3,811 people. I don't have a crystal ball that can confirm they will be self-infecting with the Covid-19 virus. I also have no evidence of an empirically-validated Pantaloon swab test for the presence of the Covid-19.
I just made all of that up, believe it or not.
The NWCWC is an organization devoted to raising awareness on the economic and political events surrounding the enslavement and ultimate emancipation of black Americans. They travel throughout the Northwest states, educating people about the events leading up to the Civil War as well as the events that followed during reconstruction. They teach an important message: both sides were complicit in the physical and economic violence perpetuated against black Americans, in the cotton fields of the South as well as the textile factories of the North– a dynamic still in play through institutionalized racism.**
They would like all of you to know that the NWCWC has cancelled all of it's reenactments this summer. We all look forward to their return!
**Ed Note 2: Just kidding, I made this part up too! The NWCWC definitely doesn't do this.***
***Ed Note 3: But they should.
Anyone that thinks it's cool to treat the Civil War as a family-friendly, fun-filled, past-time Americana ritual, or a white gentleman's disagreement about "state's rights", needs to check themselves and do some serious soul searching.
1. Roadbikers
We all have our reasons for hating roadbikers. Mine is that I envy their abundant leisure time.
Each time I'm slowed to 20 MPH while driving, especially if I'm running late, I'm bewildered by the fact that this dude right here, who appears to be about my age, has 3 or 4 hours of free time to just go ride a bike in the middle of a flippin' weekday. Is his wife willing to trade her personal freedom in exchange for his svelt physique? Does the temporal burden of work, domesticity, child care, etc. elude her too, so she just doesn't care that he's spending all of this time in isolation, on the road, irritating the living hell out of motorists? How is he getting away with this? I can't solve the mystery.
Anyway, these people don't have Covid-19, but they will inevitably be hit by one of your cars as they "tour" the North Coast this summer, taking up valuable ICU space just as the second wave hits peak form in Clatsop County.
So there you have it, Clatsop County. Stay informed. Stay safe.